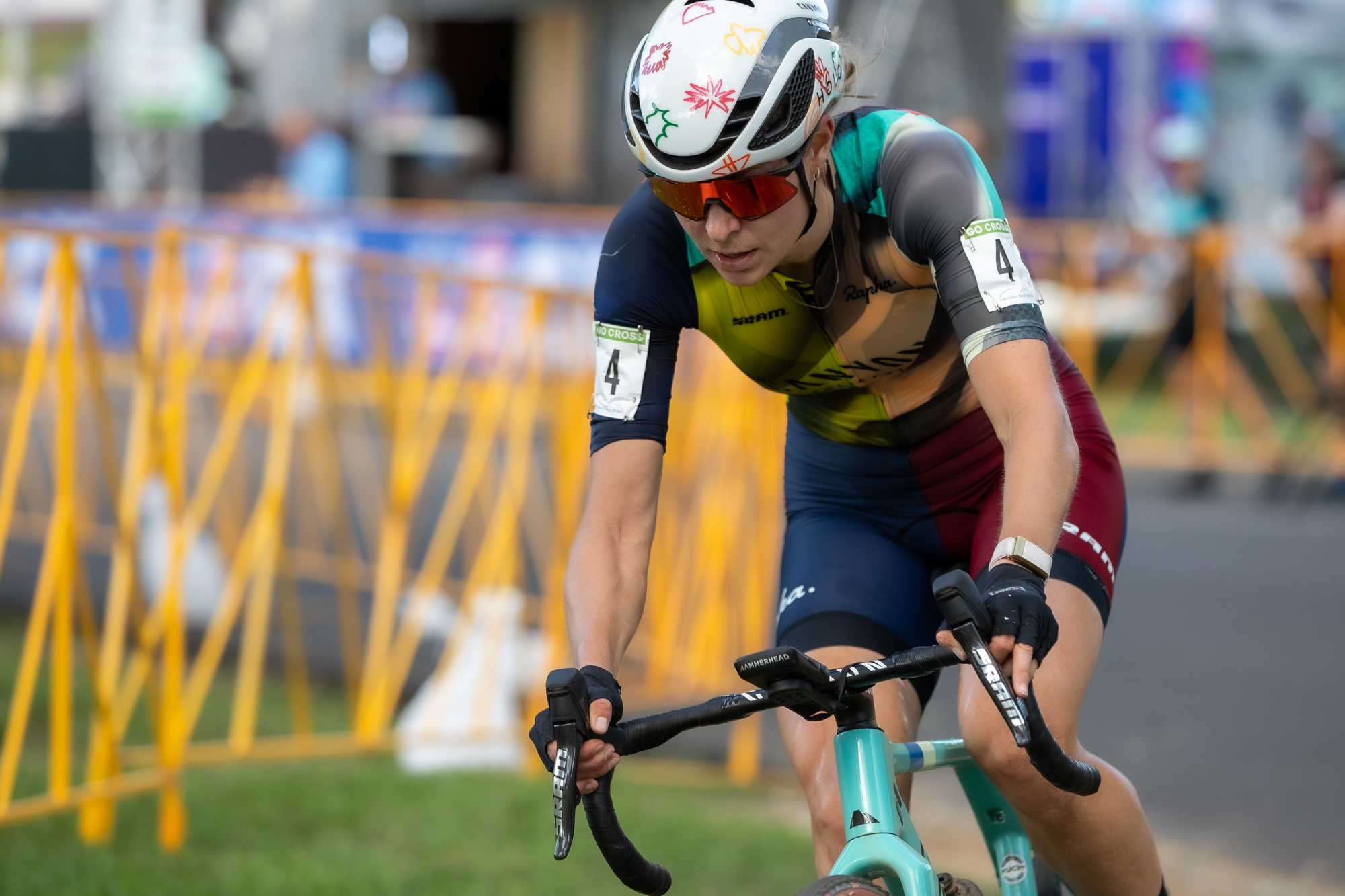 Maghalie Rochette (Canyon Collective) secured the victory on the Actually Rad Pageant of Cyclocross opener, placing out the quickest lap of the race at the closing lap of the circuit in Falmouth, Massachusetts.
Rochette crossed the end line 19 seconds forward of runner-up Carline Mani (Groove Off-Highway Racing) and 23 seconds forward of Sidney McGill (Cervélo/OrangeLiving) in 3rd position.
The double-race weekend closes out the USCX sequence.
Rochette led the sector from the starting point and onto the grass, however over the obstacles and into the sand pit, two leaders emerged: Rochette and McGill.
The pair of Canadians constructed a lead out to fifteen seconds as a gaggle of 7 riders chased: Jenaya Francis, Mani, Katie Clouse, Raylyn Nuss, Lauren Zoerner and Kaya Musgrave.
McGill took the lead on lap two as Rochette moved into 2nd wheel, and so they crossed throughout the end with a wholesome lead. On the other hand, at the 3rd lap, Rochette opened an opening on her compatriot, going solo in pursuit of the victory.
At the penultimate lap, Mani distanced the huge chase workforce in pursuit of McGill for the runner-up spot at the podium. 
As Rochette driven her lead out to 19 seconds, the race for 2nd position heated up as Mani hooked up with McGill at the closing lap.
Rochette crossed the road with the victory, and with sufficient time to appear again and watch Mani race in for 2nd position, McGill was once pressured to accept 3rd.
Effects
Effects powered through FirstCycling